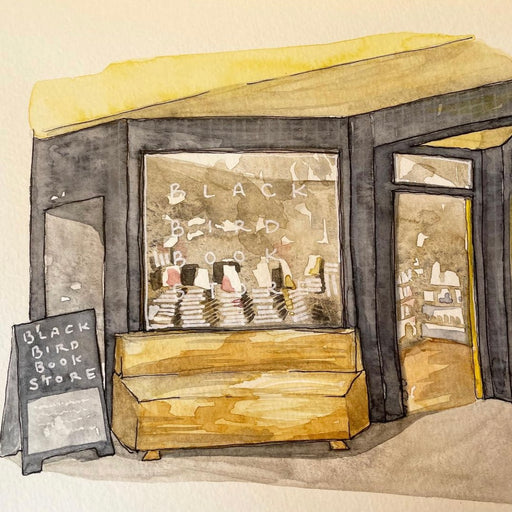 art by @dreamdesigndoodle
Black Bird is unlike so many bookstores—and we love that about it. In lieu of traditional spine-out shelving, books are displayed with the covers facing forward—like artwork.
Black Bird has been a favorite spot to browse curated books on topical subjects (like democracy, racism, capitalism, science).
Opened in 2017, Black Bird is a community-focused bookshop located in the salty-aired neighbourhood of Outer Sunset, a Pacific-hugging spot that feels a world away from downtown San Francisco…There's a backyard for lounging and reading paperbacks (it's also home to cacti and succulents for sale), while inside the light-filled space you'll find a satisfying selection of publications covering San Francisco and California. Black Bird also organises events, from kids' readings to author talks.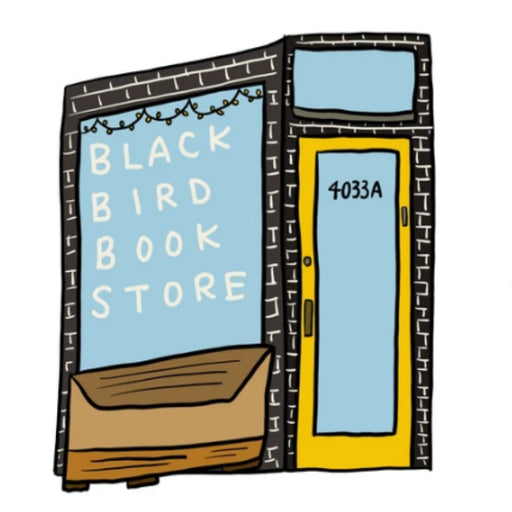 art by Mariko Baba Illustrator
Black Bird offers an intensely curated selection of titles displayed in an equally cultivated environment of reclaimed oak and cypress woods, artisan craftsmanship, and the bright open space of an art gallery — albeit one with a treehouse.

All the books are displayed with their covers facing out, accompanied by handwritten notes from the staff.